Congratulations to Debbie Love for being inducted to the USASF Hall Of Fame. The USASF Hall of Fame is a prestigious group of individuals who have made a profound impact on the All-Star Cheerleading and Dance community. We cherish the members who have been inducted as they have made great, the lives of so many cheerleaders and dancers in the world. Achievement award winners are inducted into the All-Star Hall of Fame.
An Excerpt of Debbie Love's Acceptance Speech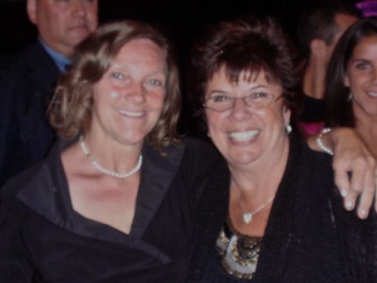 Thank you my dear friend Elaine for your kind words and your unfailing support of me as a professional and as a friend. It is such a great honor to accept this award for a career that is my dearest passion. I never dreamed this would be bestowed upon me. I want you to understand that this is no solo effort. Nothing ever is. We are all in this together as a team all apart of the masterpiece puzzle in our industry. I want to thank my friends throughout this wonderful industry. We have such an awesome job training these precious children through all phases of their life teaching them not only cheerleading skills but teaching life values like sportsmanship, confidence, integrity, perseverance, respect, responsibility, good judgment, courtesy and honesty which will remain with them forever. In conclusion my continuing purpose could be stated in one sentence. My dream is to continue to grow and train athletes and coaches to be disciplined competitors or trainers of athletes in addition to being people of integrity in every aspect of their life. Thank you again for this huge honor and the responsibility of role modeling that belongs with it.